PhoneLog Pro
We listened to all the great feedback that you gave after we released PhoneLog and worked hard putting new features into PhoneLog Pro.
Click on the each of the features on the right or below the screenshot for more information.
---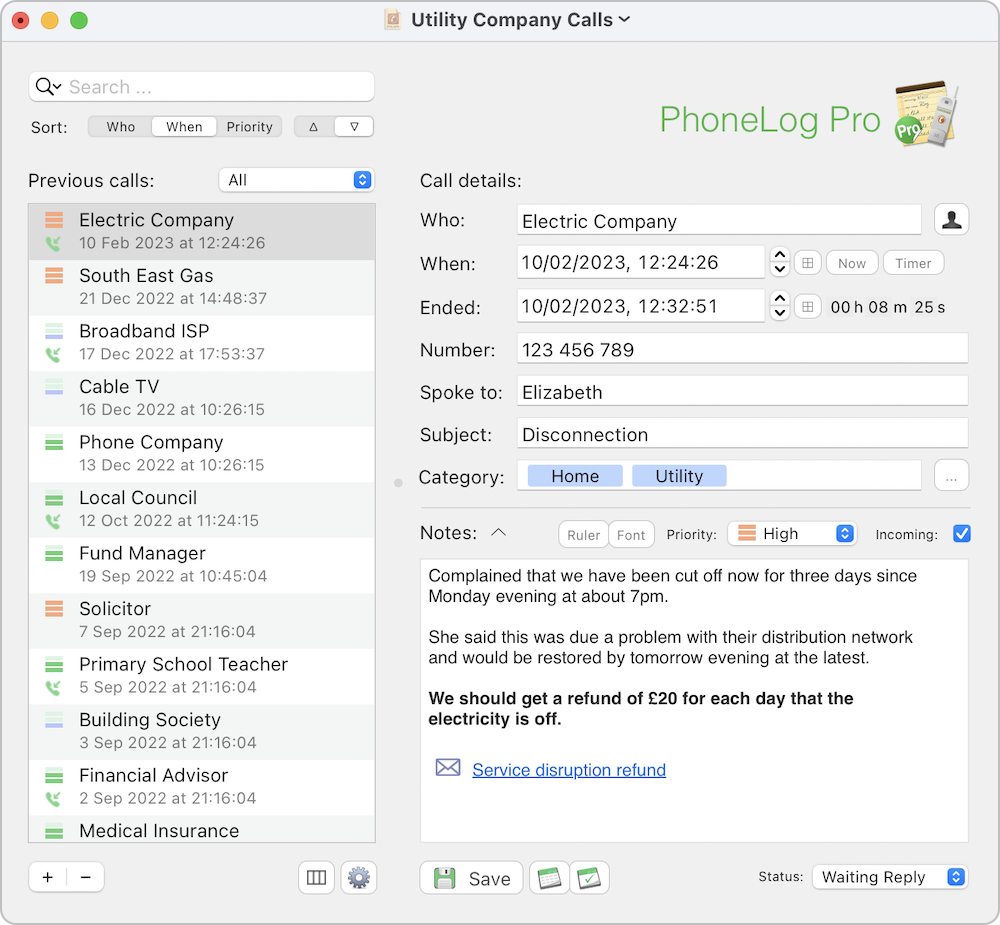 ---
Features
All the great features of PhoneLog, plus:
Press the timer to record duration and end time while you're on the call.
Retrieve contact details from the address book without having to type them in again.
Add events to your calendar to record when you made a call and set reminders for follow up calls in the future.
Configurable field names
Configurable categories
Configurable call statuses
Call priority level
Incoming/Outgoing flag
Full rich text support in the notes field so you can use multiple fonts and styles — just like TextEdit.
Drag and drop files and emails into the notes to keep track of things discussed on the call.
Sync your call logs between multiple Macs, iPhones and iPads that have PhoneLog for iPhone & iPad. A Dropbox account may be required for this.
click here for more great features ...